"

CONNECT is life-changing software.

"
—  Maria, Director of Rehabilitation —
Top 100 Critical Access Hospital | Top 20 CAH Winner
Easier. Faster. Compliant.
*Average Customer-Reported ROI with our rehab EMR software
Private Practice
CONNECT is strong enough to stand alone as your documentation, scheduling, and reporting solution. Contact us to learn how you can use CONNECT to boost your referral rates.
Hospitals
CONNECT works with all major EHRs, including Epic, to fill the rehab gaps. Cedaron is certified for interoperability.
Teaching Facilities
CONNECT offers full documentation capabilities (not a stripped demo version) at educational pricing so therapy students can practice their skills and provide supervised care in pro bono clinics. Schedule a free "Introduction to Best Practices in Documentation" for your students.
Increase Profitability
Decrease reimbursement denials with reliable, accurate and defensible data.
Access the industry's most advanced analytics and reports to identify trends
Get reimbursed faster with compliance to CMS and payer guidelines
Receive automated alerts, built in billing codes and compliance measures to increase approvals
Maximize Efficiency
Utilize the scheduler to keep an organized schedule while easily managing necessary last-minute changes.

Easily access documentation needs unique to rehabilitation 

Seamlessly integrate with your existing systems.

Automate manual processes to increase staff efficiency and productivity

Forms, workflows and reports are completely customizable for maximum efficiency
Specialty workflows to make your days sunny and bright.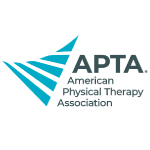 APTA CONNECT is built in partnership with the APTA and based on "The Guide to Physical Therapist Practice".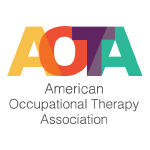 AOTA Perform is designed in partnership with the AOTA, following the Structural Framework 3rd Edition.

ASHT CONNECT integrates with Cedaron's diagnostic hand tools. It's created in partnership with the ASHT and based on Hand Therapy Best Practices.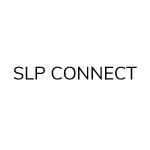 SLP CONNECT contains a full suite of documentation tools for speech-language pathology documentation, including the
Modified Barium Swallow and more.
CONNECT is Certified ERH Technology
From documentation to reimbursement – CONNECT is a breeze
Documentation
Cedaron's Rehab EMR patient documentation solution is the industry's only option with tests and measures straight from the APTA, AOTA, and ASHT Societies, and SLP.
Built in tests and measures from each society include:
View multiple patient charts at one time
History is shared between disciplines and will transfer from last episode of care to a new episode automatically
Automatic alerts ensuring you never miss a progress report, authorization, re-certification, or G-code
Medicare Fee Cap auto-calculated after each visit for quick reference
Patented Patient Interface allows for customizable intake forms and outcome surveys to be completed prior to the patient visit.
Forms and surveys accessible to patients at home or on a mobile device in the waiting room.
All completed surveys are sent directly to your database and will appear in the appropriate visit.
All Functional Outcome Measures scores calculate automatically
Survey scores are linked to the G Code severity modifiers so you can justify your clinical reasoning chosen modifier
Charge with confidence! Cedaron calculates the charges and applies CCI edits
Document Management lets you know what required documents need to be completed
Auto- recommendation ensures you have the correct Evaluation Code based on complexity
Scheduler
Our Rehab EMR is the only of its kind that will allow a clinic to double book if necessary, utilizing a full alert system to notify the user of these conflicting appointments. Cedaron's Rehab EMR includes a comprehensive scheduler that meets the needs of therapists, administrators, and managers of every clinic and hospital.
Features of the scheduler include:
Customizable color-coding by appointment type
Convenient drag and drop feature to move appointments
Access schedules across all locations
Schedule a specific room or resource
Create Block times for staff meetings, lunch, or specific types of therapy
Easily search for patients seen in the clinic previously or via interface with your ADT
Easily schedule recurring appointments
In a click add patients to wait, "no show", cancellation, and other varying lists
Customize automated alerts
Automatically notify clinicians of a patients' arrival via email or text
Quickly create a report on patient visits, cancellations and no shows
Option to send reminder emails, texts, and calls to patients
Interoperability
Integration with All Major Hospital Systems & certified for Meaningful Use
Available interfaces.
Our Interfaces Work!
Admission Discharge and Transfer (ADT):
Interfacing with your hospital ADT will transfer your patient demographic information from the primary hospital registration system to Cedaron's Rehab EMR. This transfer will minimize redundant data entry, and streamline scheduling of new visits. Improve patient satisfaction today!
Permanent Clinical Record (PCR):
Interfacing with a permanent clinical record is a valuable tool for your hospital. Initial evaluations and other reports will automatically flow to the patient's record, eliminating the cumbersome task of printing and faxing patient documentation to the records department. Streamline your workflow today!
Billing:
Cedaron provides an effortless integration with your current billing system. We create the bill including all CCI Edits, G-Codes, and Modifiers to be sent to your billing system. This interface will provide the freedom to implement our Rehab EMR without disrupting your business. Use Cedaron to improve the operations of your practice, integrate today!
Physician Document Exchange:
This module that puts therapists directly in contact with referring physicians. Therapists can determine if a physician has viewed the plan of care, receive instant feedback regarding its status, and obtain physician approval via an electronic signature. Use Cedaron to simplify communication today!
Microsoft Office Integration:
Cedaron's Rehab EMR integrates with Microsoft Office (MS Excel, MS Word and Outlook) eliminating transcription errors while creating consistent, clean, customizable reports. In a single click generate a visit note as a Microsoft Word document you can edit, or view a patient wait list in MS Excel. Avoid errors with automatic spell check as you enter data. With Cedaron's Rehab EMR you spend less time creating reports and more time with your patients.
How we integrate differently.
While large EHR providers solve the macro needs of a hospital, they seldom focus on the specific needs of outpatient rehab clinics. Cedaron's Rehab EMR provides the documentation needs unique to rehabilitation, while integrating with your hospital's EHR and other systems. The result is a seamless integration for maximum productivity and best outcomes.
Who we've worked with.
At Cedaron, we understand the importance of interoperability for maximizing productivity and results. That's why we have built hundreds of interfaces with leading EHR providers including: Abraxas, Allscripts, AthenaHealth, Cerner, CPSI, Epic, GE Healthcare, McKesson, Meditech, NextGen, Paragon, Siemens and more.
How we work with you.
With every interface, our team works with hospital IT personnel and system representatives to install and customize an integrated system that works seamlessly for your organization.  Integrating with our Rehab EMR enables you to meet your hospital IT needs, while also accessing robust Rehab documentation tools and meeting the complex Medicare compliance needs of an outpatient rehab clinic. Cedaron is also certified for Meaningful Use.
Analytics
Cedaron's Rehab EMR is the only solution that provides advanced data collection, analysis, and reporting capabilities without requiring knowledge of SQL, Access, or Excel. Produce detailed reports on complications, medications, length of stay, or any other data element of interest to your organization. You also have the option to join national outcomes databases, such as APTA, for comparison at a national level.
With the analysis abilities of our Rehab EMR you can:
Easily build ad hoc reports
Use our wide selection of standard Flash reports, or customize your own
Instantly measure treatment effectiveness against other practitioners
Justify reimbursement claims through data analytics
Spot nationwide trends through database participation
Filter captured data by any patient demographic or caregiver
Run productivity reports and referral reports
Telehealth
The human touchpoints in CONNECT Telehealth are intentionally simple to keep the focus on personal connection and treatment goals.
We calm the storm.
Turn to your Cedaron family for accurate and efficient cardiac data abstraction, Rehab and outpatient EMR, data analytics and reporting, and healthcare workers comp. Now your providers can get back to doing what they do best: improving health and saving lives.