3 Reasons MIPS is More Important Than You Think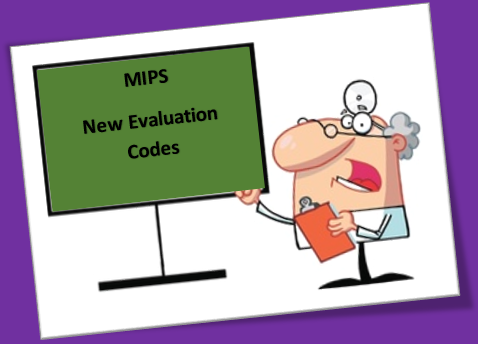 New evaluation codes are not the only change right around the corner. CMS released the final 2017 Medicare and CHIP Reauthorization ACT (MACRA) in October, and the provision that should be on every therapists' radar is the Merit-Based Incentive Payment System (MIPS). Why is it relevant now when it doesn't even apply to therapists yet? Take a look.
1. Your Rehab EMR may not be ready.
Is your Rehab EMR certified by the Office of the National Coordinator for Health Information Technology? Not many are. In order to meet the criteria for the "Advancing Care Information" category of MIPS, which is replacing Meaningful Use, your EMR must be. Cedaron's Connect Rehab EMR is the only Rehab Specialty Solution that has certification. This allows users to participate in MIPS during the 2017-2018 voluntary period (more on this later) as well as avoid penalties when this system becomes mandatory in 2019. Certification can be a time-consuming process- if your system is not certified now, they may not be ready for mandatory participation in 2019.
2. You should be submitting to a national registry.
While it isn't mandatory, MIPS is certainly geared towards submitting your data to an outcomes database, and it may very well become required in the future. Submitting your data allows you to benchmark your clinic against others nationally, and gives the therapy profession a variety of information to create quality measures. Cedaron's customers are eligible to participate in our NOD (National Outcomes Database) for free or the AOTA's registry at an additional cost. Unlike other registries that will require a considerable length of time to gather substantial data for benchmarking, Cedaron's NOD already has a half million episodes of care documented by current users.
3. Therapists are getting a trial period.
While MIPS is mandatory for physicians, physicians' assistants, nurse practitioners, and others in 2017, it will not be mandatory for therapists. However, therapists are being given the opportunity to voluntarily report- basically, two years of practice before facing potential penalties in 2019. Like most things, there is likely to be a learning curve when beginning to use these new measures, and those that are eligible to participate in the voluntary period will have an unprecedented advantage when reporting is required. One more thing- the bonuses. While penalties on the sliding scale may be as much as 9% by 2022, the bonuses may be as much as 3 times the maximum penalty. Cedaron's Rehab EMR is ready for MIPS today. Customers can participate in MIPS without facing penalty, face significantly less denials in 2019 because they have gained experience, and even qualify for substantial bonuses.
---
Be prepared for all of the changes facing our evolving healthcare system- new evaluation codes, MIPS, and anything else that might get thrown your way in the future. Cedaron always thinks two steps ahead, and with our Rehab EMR you can be confident that you will transition toward value-based care with a system prepared for anything.
{{cta('504ff2fc-521b-4c58-92e2-34d8a8575b24')}}
---
https://www.cedaron.com/wp-content/uploads/2021/05/MIPS-rehab-emr-1.png
344
478
Michelle Pietsch
https://www.cedaron.com/wp-content/uploads/2021/05/Cedaron-logo.svg
Michelle Pietsch
2016-11-08 16:55:16
2022-03-02 21:27:39
3 Reasons MIPS is More Important Than You Think